Real Estate Scenario in Nashik
Buying a new home or investing in a second home is an exciting opportunity for most individuals. Considering that real estate is a heavy investment, thorough research of the location, builder, etc is an absolute must. With the real estate market picking up after the pandemic, Thane residential projects are the best choices to invest for profit or personal use.
Infrastructural developments:
Thane offers some of the best social infrastructures for you to make use of, which will increase the value of your home. It houses various malls in and around the locality. Viviana being one of the biggest malls in Thane is a home to various branded stores and elite restaurants followed by Korum mall. The city has experienced significant development in commercial properties, with many multinational corporations and large corporations establishing their headquarters here. The comprehensive road infrastructure development has resulted in a significant increase in property investment.
Connectivity:
Over the last few years, Thane has seen a transformation like no other. The advantage of good connectivity with Nashik, Bhiwandi, Western Suburbs along with a developing infrastructure have made it a hot spot. The project for three flyovers is underway at Majiwada which connects the residents to places such as Mulund, Thane-Bhiwandi and Mira Road and the upcoming Borivali tunnel which will further reduce the travel time. The upcoming Metro project of Thane will also increase the connectivity around this suburb. These major development plans by the government are increasing the property rates and giving rise to premium housing options.
Choose the best:
People are increasingly seeking comfortable, healthy, and safe surroundings to live and Thane fulfils this need. With Ashar Group being one of the most preferred real estate brands in the residential and commercial segment and with its upcoming residential projects in Thane, has 7.5 million sq.ft under development, zero RERA complaints, 3 years average construction timelines and over 700+ units sold in 2021-2022. All these projects offering 1 & 2 bhk flats in Thane are located in very prime locations.
Iconic projects in Thane: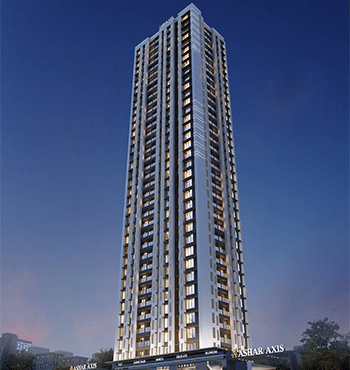 Ashar Axis gives you an experience that's fit for life. This 35-storey high luxurious tower has vastu compliant homes with 1 metre wide sun deck and thoughtfully designed homes for ample ventilation. Well connected within Thane and major routes, you can live your dream life here.
Possession: Dec 2026

Location: Majiwada, Thane West

Configuration: 1 & 2 BHK

Amenities: Box Cricket, Mini Golf, Stargazing Deck, Yoga & Meditation Deck, Infinity Swimming Pool, Kids Pool, Indoor Games Area, Gym, Amphitheatre, Jogging track

Starting Price Rs. 89 Lacs*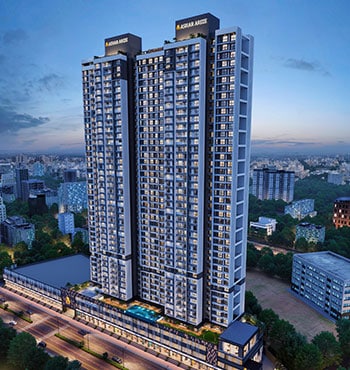 Ashar Arize
is where breathtaking views with complete serenity meet the modern comfort of infrastructure. It is a 40 storey high tower with vastu compliant homes and 3 distinct amenity zones spread across 47,000 sq.ft Ashar Arize is easily accessible to all major highways schools, shopping malls, commercial locations and much more.
Possession: June 2027

Location: Kalwa, Thane West

Configuration: 1 & 2 BHK

Amenities: Amphitheatre, Massage Room, Box Cricket, Yoga & Meditation, Play Area, Air Hockey, Dance Studio

Starting Price Rs. 78 Lacs*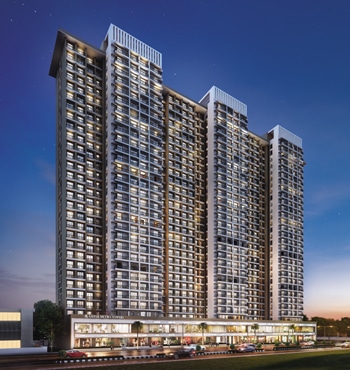 Ashar Metro Towers is a well designed property located in the heart of Thane. Within close proximity you will find a School, Hospital, Mall and the Eastern Express Highway. A superb investment destination in an uptown neighbourhood surrounded by nature, with rich, contemporary, and expansive apartments that open out to the city's excellent viewpoints.
Possession: June 2024

Location: Vartak Nagar, Thane West

Configuration: 1 & 2 BHK

Amenities: Amphitheatre, Swimming Pool, Banquet Hall opening to the lawn, Open-Air Gym, Skating Rink, Turf Cricket Pitch, Sun Deck Area, Barbeque Area, Yoga & Meditation Deck, Lawn With Flower Garden, Lawn With Reflexology Path & Library Lounge

Starting Price Rs. 88 Lacs*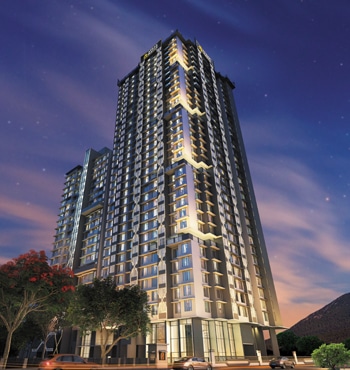 Located in the heart of Mulund, Ashar Maple is a masterpiece that provides luxurious homes with the beautiful backdrop of the Yogi Hills. Live a lavish lifestyle in the dazzling locality of Mulund with easy access to educational institutes, hospitals, shopping malls, etc. Live an elevated lifestyle with comfort. 
Possession: Dec 2023

Location: Mulund, Thane West

Configuration: 1 & 2 BHK

Amenities: Swimming Pool, Sky Lounge With Stargazing Deck, Serenity Zone, Game Areas, Gymnasium

Starting Price Rs. 98 Lacs*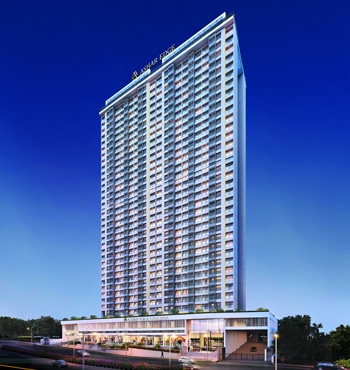 Ashar Edge is Thane's first voice-controlled smart home and temperature control property with full HVAC automation. The apartments here are a fantastic blend of modern architecture and characteristics that give a comfortable living environment. The development encompasses 2.69 acres of land, two towers, and 33 floors.
Possession: April 2023

Location: Pokhran Road No. 2, Thane West

Configuration: 1 & 2 BHK

Amenities: Amphitheatre Seating, Banquet Hall opening to the lawn, Swimming Pool, Outdoor Gym & Play Area, Skating Rink, Astro-Turf Net Cricket, Stargazing Deck, Home Automation, Voice Controlled Smart Homes, Light Features In The Landscape Garden, Reflexology Path & Guest Room.

Starting Price Rs. 1.08 Cr*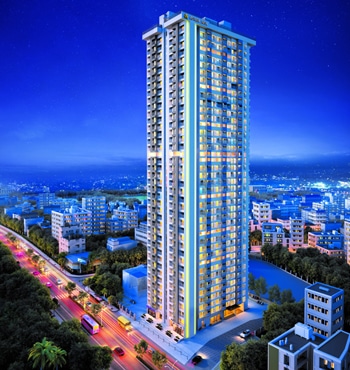 Reaching new heights, the well-designed, Ashar Aria stands tall at 45 storey tall with a multitude of rooftop amenities. Within close proximity of all the city's significant landmarks and the unmatched amenities make the apartments an outstanding residential space.
Possession: August 2023

Location: Kalwa, Thane West

Configuration: 1 & 2 BHK

Amenities: Swimming Pool, Skating Rink, Turf Cricket Pitch, 2 Guest Rooms, Sky Lounge With Stargazing Deck, Serenity Zone, Open Party Area With BBQ & Indoor Leisure Centre

Starting Price Rs. 88 Lacs*
Thane is a growing city that has been gifted by nature. Furthermore, its convenient location, effective public transportation system, and well-maintained roads make it an excellent choice for potential homeowners and business owners alike. Thane's future prospects appear to be very promising. The vision and mutual collaboration of all stakeholders are required to foster this growth environment.