For new job openings or current company updates,
connect with us on LinkedIn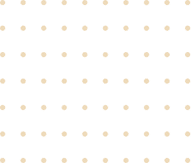 We have a bright future ahead of us, and we need a diverse group of dedicated and talented people to help us continue our trajectory. As a prominent firm in the real estate space, we provide exciting opportunities across various divisions as listed below. Please review our opportunities and explore our career site to learn more about what Ashar Group has to offer towards your next career move.
Don't see any openings that fit your profile currently? No problem.
Fill out the form below with your position of interest and the HR team will get back to you!
At Ashar, we don't just build structures. We build careers too. It's all about - give and take, you help us accomplish our vision, we help you fulfil your dreams.
When you work at Ashar Group:
You work with individuals who are highly driven and have an entrepreneurial mindset
You work in a diverse and inclusive workplace
You encounter new opportunities, build expertise, create long-term careers and succeed through inclusion
Excellence, teamwork, integrity and innovation drives us. If you wish to work with an organisation that brings out the best in you and empowers you to be the impetus behind a responsible and successful business, Ashar Group is the place to be.
connect with us on linkedin