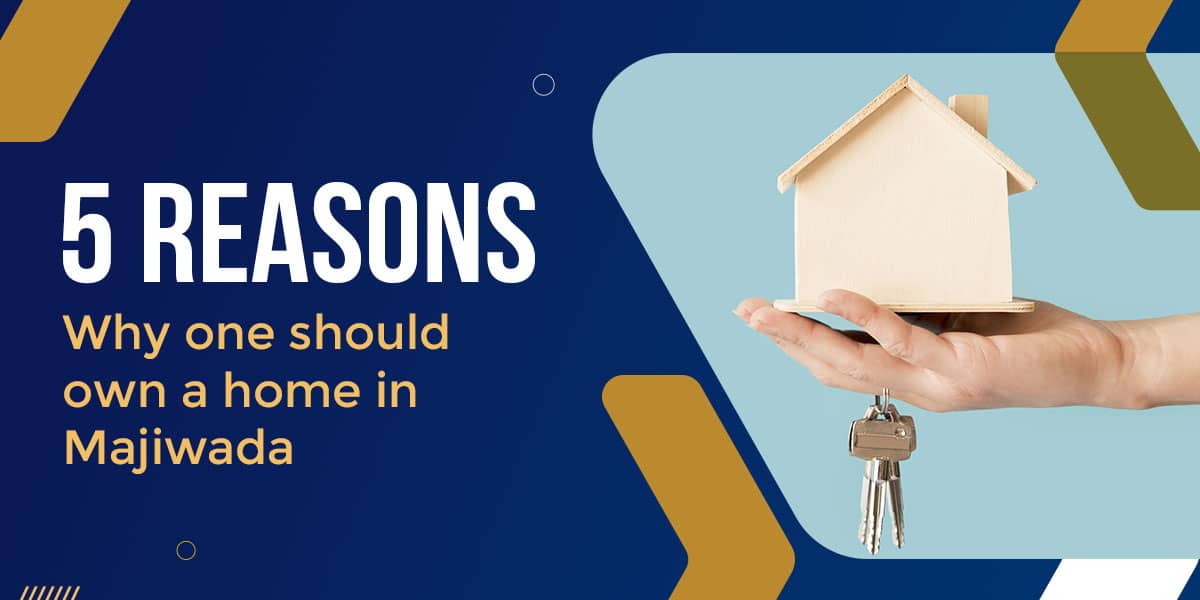 Real Estate Scenario in Nashik
Thane is emerging as the new popular suburb for most homebuyers, especially Majiwada. It qualifies among the top affordable housing regions in the city. Stronger connectivity, developments in Infrastructure and an increasing mid-level population is adding to Thane's charm of an affordable suburb. Many renowned builders have set their base there, including Ashar Group. And now Ashar Group is all set to upgrade with
2 BHK Flats in Thane, as well as 1 BHK Flats in Thane, Majiwada
making it one of the emerging localities in the region.
What makes Majiwada popular?
Connectivity 
Over the last few years, Majiwada has seen a transformation like no other. The advantage of good connectivity with Nashik, Bhiwandi, Western Suburbs along with a developing infrastructure have made it a hot spot. The project for three flyovers is underway at Majiwada which connects the residents to places such as Mulund, Thane-Bhiwandi and Mira Road and the upcoming Borivali tunnel which will further reduce the travel time. The upcoming Metro project of Thane will also increase the connectivity around this suburb. These major development plans by the government are increasing the property rates and giving rise to premium housing options. 
Nature Parks
With a string of well manicured gardens and nature parks around like Yeoor Hills and multiple lakes like Upvan lake and Talao Pali and other recreational areas, Majiwada is a perfect location for a green soul.
Lifestyle & Entertainment
Majiwada is your home for lifestyle and entertainment with various malls in and around the locality. Viviana being one of the biggest malls in Thane is a home to various branded stores and elite restaurants followed by Korum mall. With your home nearby, every weekend will be fun and exciting.
Education and Healthcare
Range of educational institutions like Smt. Sulochanadevi Singhania school, Vasant Vihar school, Billabong High international etc provide excellent quality education. Best in town hospitals are located nearby Majiwada mainly Jupiter Hospital, Mahavir Jain hospital, Bethany hospital which offer best healthcare services.
New Launches
Townships, buildings and multiple projects are being developed in the locality. Builders in the city offer quality infrastructure that tackle issues such as drainage, flooding, water clogging, waste management etc. Cleaner roads and better management of systems add to the charm of the city. 
Before the popularity of the area, the average price was Rs. 8000 per sq. ft. With the recent developments, infrastructure advancements and influx of bigger builders, the cost has shot up to Rs. 12000 per sq. ft. and is only going to increase. 
Ashar group's newly launched project Ashar Axis in Majiwada, Thane offers access to some of the best amenities. Situated in the centre, the properties gives you access to all amenities of city life and allows you to enjoy the scenic beauty as well. So whether you want to relax in a swimming pool at the end of the day or overlook the Yeoor Hills, you are in for a treat at Ashar properties. 
It is one of the most prestigious projects with a 35 storey grand residential tower offering 1 & 2 BHK luxury homes with 3 distinct amenity zones. All homes are designed keeping in mind Vaastu and have a spacious loft for storage requirements as well. It is equipped with all modern amenities such as AC, Washing Machine, Geyser, Aquaguard, Chimney and a hob. Ashar Axis is truly a life space which completes all your desires and demands.
Lucrative offers, reasonable rents and home rates, quality housing and a lot more is what Majiwada has in store for prospective buyers. Along with quality housing, Majiwada elevates the quality of your life and offers you a higher standard of living. With all modern amenities and the serenity of living away from the hustle, life is peaceful at Majiwada.