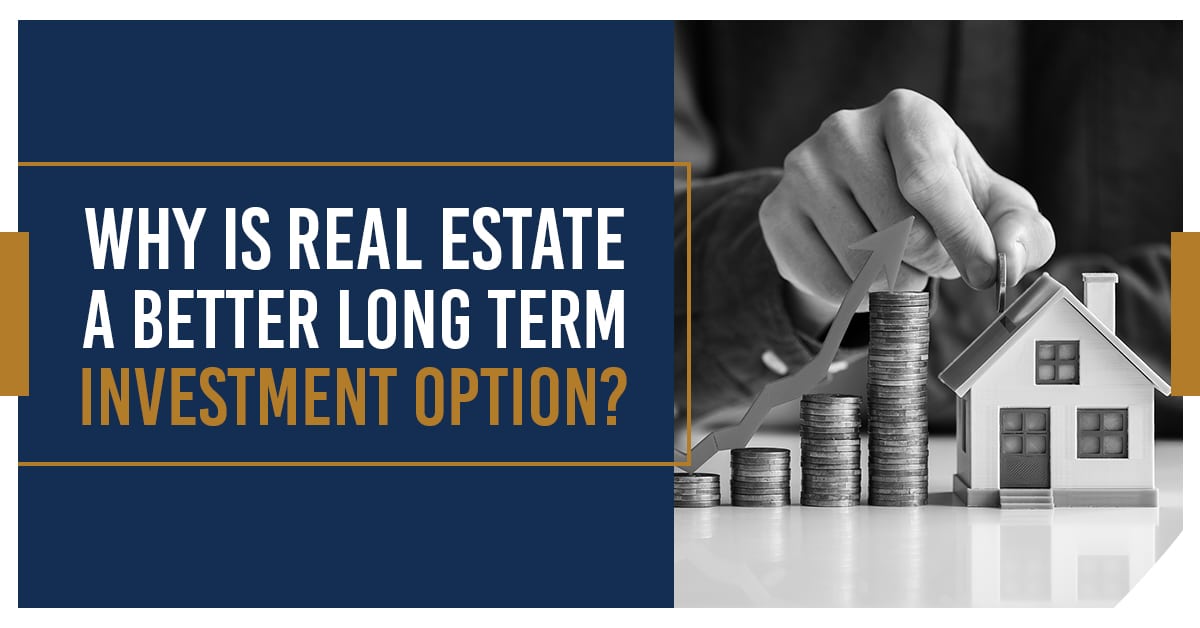 Real estate is the most preferred investment option across the world. As per a Gallup poll in 2016, real estate investment was rated as the best among long-term investments – much ahead of bonds, stocks, saving accounts, mutual funds, and gold.
In India, the emotional joy of owning a property is inherently much stronger than ever. The cherry on the cake: The recovery phase of the real estate market of India may have begun already since hitting rock bottom in the previous few quarters.
Did you know?
In India, real estate is the second biggest employer after agriculture and is expected to grow by nearly 30% in the coming decade. Hence, no matter what the temporary impediments, it remains the safest investment option to date, and is set to grow much shortly.
Why is real estate a better long-term investment option?
It does not need much expertise
Investing in real estate is not rocket science. Even first-time investors can get it right with the help of some online research or real estate consultants/agents.
In comparison, investing in stock markets or mutual funds demand constant time & attention, in-depth knowledge of the market, the business & the financial world.
By investing in real estate, one is almost 100% guaranteed a regular stream of rental income. In comparison to stocks, you are not subject to the mercy of volatile market forces that can dilute your net worth overnight. By owning a home, you are assured of regular and stable monthly income, which will increase with time while your home's capital value also appreciates.
Good appreciation over the long term
You must have come across these sayings: "Ninety per cent of all millionaires become so through owning real estate" – Andrew Carnegie. "Landlords grow rich in their sleep" – John Stuart Mill.
Real estate is a long-term investment, it's a place to park cash in an appreciating asset that has the potential to provide passive income.
Over the last two centuries, about 90 per cent of the world's millionaires have been created by investing in real estate. For the average investor, real estate offers the best way to develop significant wealth.
In addition, it's a fact that the human population is booming while the supply of habitable land is fixed. Hence, it is highly likely that the demand for real estate will only rise in the future, and eventually, the returns from real estate will only increase in the long-term future.
Comparison to stock investments
In comparison to real estate, investments in stocks are a cocktail of uncertainty. It is a risky game to trade in derivatives and stocks. Since investing in the stock market is a highly specialised field, it needs superlative skills to make money out of equities and exploit trade cycles. Also, misleading market trends often result in investors making impulsive decisions to sell and buy.
Comparison to mutual funds
By principle, investment in mutual funds results in minimising risk by investing in several different portfolios. However, the investment is subject to many risks because of market volatility. In comparison, investing in real estate is not a very risky option as it promises many long-term returns – because demand outstrips supply.
Going by the facts stated above, it's a wise decision to invest in real estate over stock market or mutual funds. So if investment running all over your mind, real estate is the right option and, now is the time to begin. History says – real estate can be more rewarding for those who start at a young age.
Disclaimer: The views expressed above are for informational purposes only based on industry reports and related news stories. Ashar Group does not guarantee the accuracy, completeness, or reliability of the information and shall not be held responsible for any action taken based on the published information.