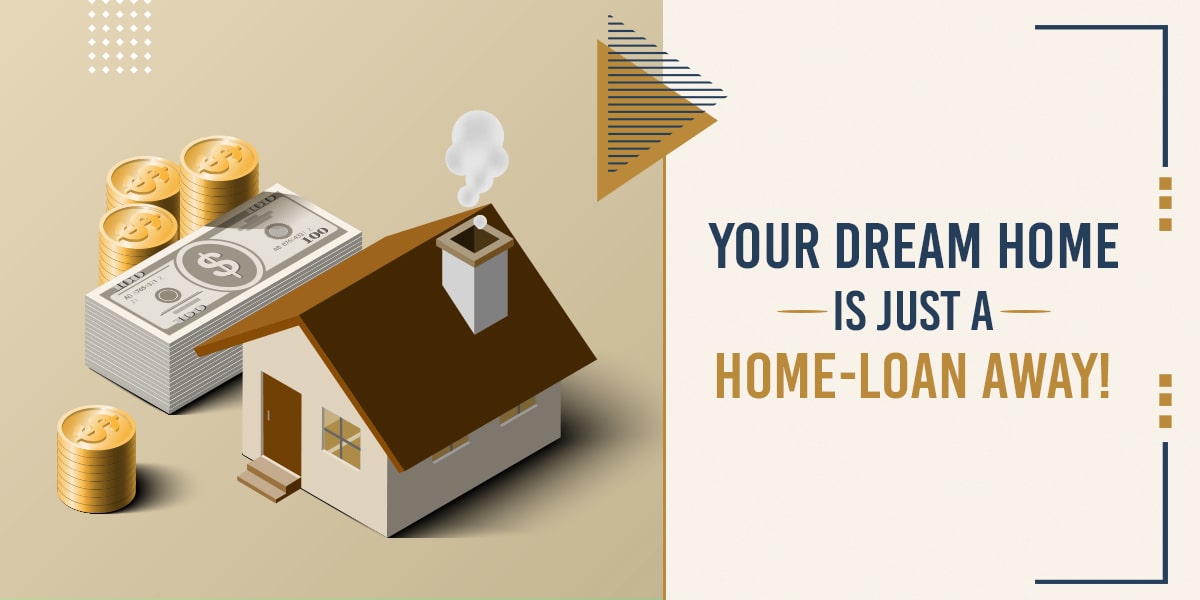 A roof over one's head is a human being's necessity. Getting a spacious, safe, equipped and accessible home is a dream. The best way to fulfill this dream, for many, is through a home loan. However, to be eligible for a home loan, one must meet certain requirements.
The eligibility criteria for a home loan is as follows:
Age:
A person availing home loan should be within the age limit from 18-70 years. However, some banks and; institutions offer home loans to salaried, self-employed professionals and businessmen above the age of 23 only.
Net-worth:
You can qualify for a home loan if your monthly income is more than Rs. 25,000. Those within the income bracket of Rs. 25,000-Rs. 40,000 can avail a home loan if their fixed obligation (Rent, EMI) does not exceed 50% of their income. Those with a monthly salary of over Rs. 40,000 can avail a home loan if their fixed obligation does not exceed 65% of their income.
CIBIL score
A good CIBIL score of 650 is required. If you have a CIBIL score lower than 650, you still stand a chance to avail of a home loan by paying a higher interest rate, at a higher margin.
Company and Employment history
You should have a stable income history and/or job continuity of a minimum of 3-5 years. The sector in which you work should not have been blacklisted by the bank. Additionally, some professions such as lawyers, beauticians, police personnel, builders, etc. may be considered negative by some banks.
Co-applicants
Having a co-applicant increase your chances to avail of a home loan, it might
also fetch you a higher loan amount. The co-applicant should have a share in the property. The list of co-applicants allowed is spouses, parents, siblings, and children.
Loan-to-value (LTV) Ratio
Lenders calculate the LTV ratio using the below formula:
LTV Ratio (%) is equal to Amount Borrowed divided by Property Value multiplied by 100.
For example, if you wish to buy a house worth Rs.1 Crore and the LTV ratio of your
the bank is 70%, then the maximum amount of loan that you can avail of is Rs. 70 lakh.
The RBI has issued the below guidelines for the LTV ratio:
For loan amounts of Rs. 30 lakhs and below, the LTV ratio for the loan can go up to 90% of the property, and for loan amounts above Rs. 30 lakhs, the LTV ratio can go up to 80% of the property value. For loan amounts above Rs. 75 lakh, the LTV ratio can go up to 75%. If the LTV ratio is 90%, at least 10% of the property value will have to be paid from your pocket and the rest of the amount can be funded through a home loan.
Property Approval and Valuation
The property against which one wishes to avail a home loan should be legally approved and constructed by a reputed builder. For home loans of higher ticket size (Rs. 1 Crore & above), housing loan lenders prefer getting valuation details from independent valuers.Once a person meets all home loan eligibility requirements, they can easily make
their dreams come true. It also comes with a series of benefits, some of them include:

Investing in Real-Estate is an appreciating asset:
Property prices in India are slated to appreciate in the longer run. This makes home buying, one of the smartest forms of investment.
Home loans are a tax savior:
As mentioned in the Income Tax Act – Section 24, a maximum deduction of Rs. 2 lakhs can be claimed by homeowners on their home loan interest for a self-occupied property.
In case the property has been rented out, the tax exemption is Rs. 2 lakhs or actual interest paid by the taxpayer; whichever is lesser.
Section 80C also gives the provision of a deduction of Rs. 1,50,000 on the Principal amount repaid.
Home loans improve credit score:
Paying off your home loan EMIs on time is a great way to improve your credit score. If you make all your repayments on time and have a good credit score, availing of other loans such as a car or student loan becomes easy.
Home loans are a cost-effective way of funding a long-term asset:
Home loans have the cheapest rate of interest in India as compared to other loans. It's easy to get a home loan since it is secured against an asset.
Pradhan Mantri Awas Yojana (PMAY):
A Credit Linked Subsidy Scheme (PMAY-CLSS) enables home loan borrowers purchasing or constructing their first pucca house to get subsidies credited into their
loan account of up to 2.67 lakh.
Repay with ease :
Home Loans let you enjoy longer repayment tenures ranging from 10 years to 30 years. Although, If you can pay higher EMIs, we'd suggest you opt for a shorter tenure Summing it up, you can now easily check your home loan eligibility with the help of a home loan eligibility calculator. More so, in today's times when everything is available online, you can now avail of a home loan from the comfort of your home,
with just a click. Happy home buying!