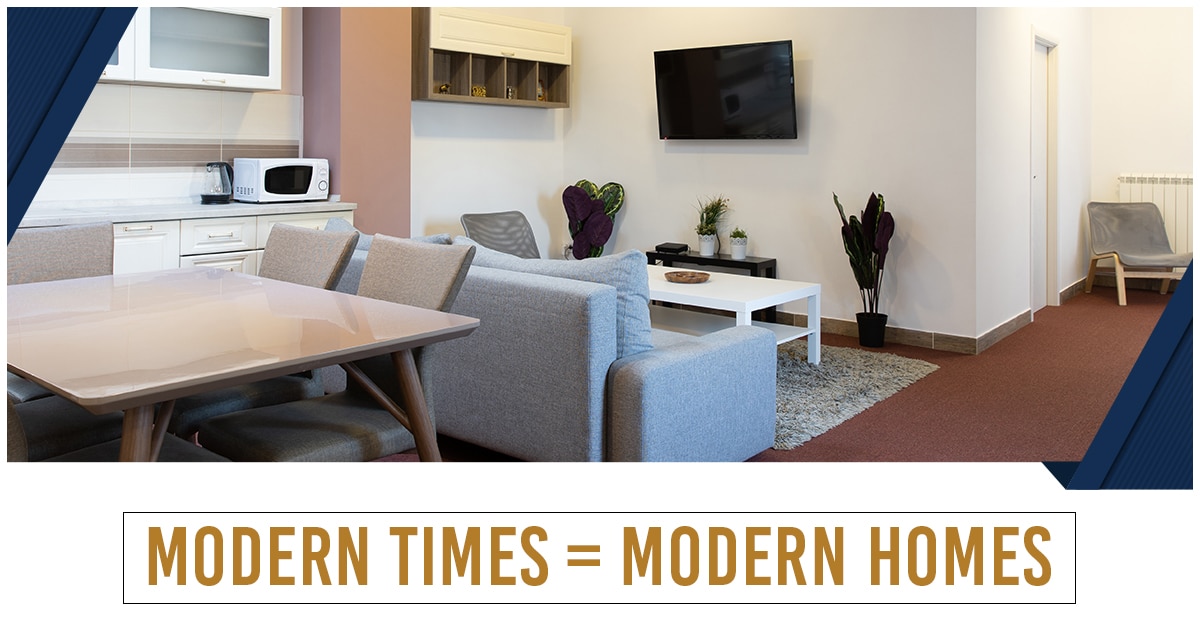 Modern Times = Modern Homes
How pandemic has changed the face of the real estate market
The ongoing pandemic has transformed the way real estate is viewed. The once widely-popular corporate spaces now sit empty, while the need for residential spaces have shot up. The reason is enterprises making work-from-home a new way of working. This has pushed the demand for spacious nuclear homes in urban areas with all of your essential amenities, making moving in easy for a working couple.
Embracing and adapting to this change, the real estate world is transforming in many ways:
Small homes, with big hearts
Small homes that are easy to maintain have cropped up in large numbers across cities, and are affordable too. This is due to the rise in the demand for residential properties that made realtors create a new market for small, affordable spaces. The furniture industry also jumped on the bandwagon by creating compact, multi-purpose furniture pieces.
Easy living with smart, equipped homes
Moving into furnished homes, equipped with essentials such as air conditioners, refrigerators & kitchenettes, etc. is essential for today's homebuyers. This is complemented with smart homes where everything including air conditioners, dishwashers, lights, fans are voice-controlled at the push of a button even when one is away from home.
Fuss-free furniture
Gone are those times where one would move into homes months after purchasing. For today's fast-moving generation, everything is now or never. This has given rise to a new segment of ready-made, build-it-yourself furniture that is affordable and can be easily modified and installed, without assistance.
Accommodating a millennial lifestyle
The technology-led millennial generation comprises the largest population. They have a heavy disposable income and are today's homebuyers. Additionally, today's generation is eco-conscious, hence they look for sustainable homes.
To grow & stay relevant, the realtors and the real estate market should ideally be revolving around the needs of millennials. The key for which is marrying technology, sustainability, and affordability, while being quickly adaptable.