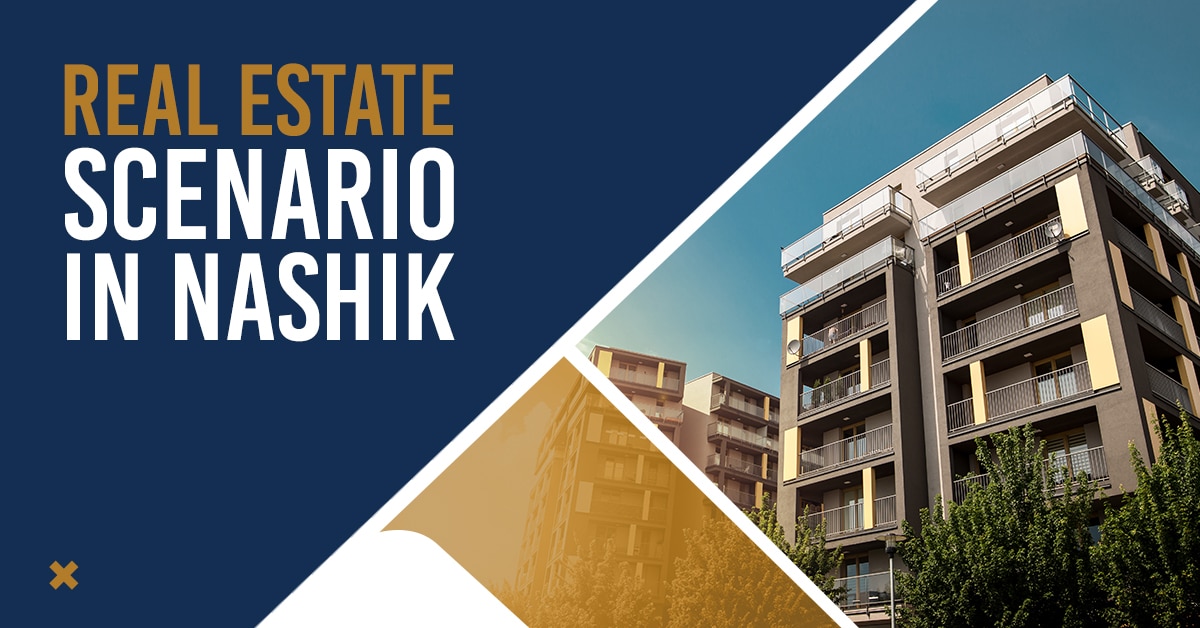 Real Estate Scenario in Nashik
The skyrocketing prices and demands of real estate in Mumbai and Pune have led investors on the lookout for affordable and higher return destinations to invest in. One of the pocket-friendly destinations worthy of investment is Nashik. The emerging Wine Capital of India is proving as a worthy opponent to many metro cities. Here's what has led to the rapid demand for this city.
In the past decade, Nashik's residential market has boomed. With better infrastructure, connectivity, and government projects, Nashik has transformed into an attractive real estate destination.
The expansion of the IT sector and increasing industrialization has given way to many employment opportunities in the city. Along with the newly developed airport, many other government projects are in the pipeline. Due to this rapid infrastructural growth, Nashik is recognized as one of the fastest developing cities in India.
The geo-strategic location of the city is what earns it brownie points as the real deal in investment. Located in western Maharashtra, Nashik is surrounded by Mumbai and Pune making it a triangular corridor. While enjoying the up-gradation of the Mumbai-Nashik highway, and the airport, Nashik has become the hub for many migrants. However, this has not diluted the beauty and peace that prevails in the city. Pleasant climate, green pastures, and scenic beauty pretty much add to the charm of the city and secure the status of an upmarket locality. Endowed with a good quality of life, the city is now the destination for most millennial couples looking to invest in a pandemic friendly home-office.
While having some of the best infrastructural developments made by the government, certain localities add to the charm of the city making them viable for investment. Topping this list is Gangapur Road, with its well-connected roads and popular amenities in the locality. An iconic project in this area is Ashar Grapecity offering 4 BHK luxurious apartments. The project is equipped with state-of-the-art amenities such as a temperature-controlled swimming pool, fully equipped gym, and clubhouse, senior citizen zone topped with marvelous architecture, and unobstructed hill view perfect for leisure. The podium-style layout of the project ensures an elevated lifestyle in one of the most iconic areas in Nashik.
A steady increase in demand for property and the need for a second home have elevated the real estate status of Nashik. A clean and green environment, cultural and historical significance, road connectivity, pleasant climate, and many such factors make Nashik the ideal destination for investors.
So whether it is your first home or a second home for investment, Nashik should be on top of your list. Explore 4 BHK luxurious homes in the most prominent locality of Nashik at Ashar Grapecity.