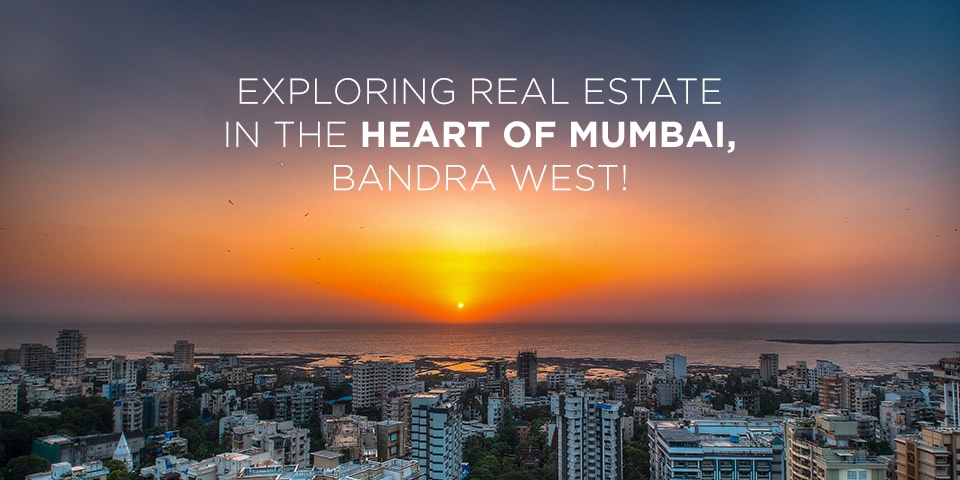 The rise of Bandra
If there's one place in the bustling city of Mumbai that's stealing the limelight in the world of real estate on a truly global scale, it's undeniably Bandra West, specifically the prestigious Pali Hill area. With its mesmerising blend of upscale residences, Indian Cinematic glamour and a dash of old-world charm, Pali Hill has emerged as the epicentre of real estate.
Location, Location, Location comes at a price
The demand for real estate in Bandra has its price. But for those willing to invest in the prime location, the rewards are grand. Over the years, properties in Bandra have seen impressive appreciation, 6.7 % in the last 1 year, making them not just exclusive homes but also sound investments. Over the past decade, property prices in Bandra have appreciated in view of the limited supply of large, spacious homes making it one of the most sought-after locales in the city. From opulent villas and luxurious penthouses to chic apartments, the real estate offerings here are as diverse as the characters of a cinematic potboiler!.
The queen of the suburbs for a reason
But it's not all about the glitz and glamour. Bandra has managed to retain its old-world charm, with quaint streets lined with cafes, art galleries, and boutique stores. This blend of modern luxury and cultural heritage is rare to find, adding a unique allure to the area.
With the Bandra-Worli Sea Link, upcoming Colaba-Bandra-SEEPZ metro and the ambitious coastal road project, Bandra has truly taken its place as the crowned queen of the Mumbai suburbs.
Ashar's Iconic Projects
In the heart of Pali Hill, Bandra West, stands the majestic Navroze by Ashar, an architectural masterpiece. Despite the challenging market conditions of recent years, the sale of a sea-view mansion at Navroze for Rs 66 crores stood out as one of the most significant deals in Mumbai. This underscores Mumbai's insatiable appetite for luxury living.
Fast forward to 2023, Pali Hill witnesses the transformation of Late Dilip Sahab's bungalow into 'The Legend.' by Ashar Group. This sprawling half-acre estate is poised to ascend into an 11-storey haven of opulence.