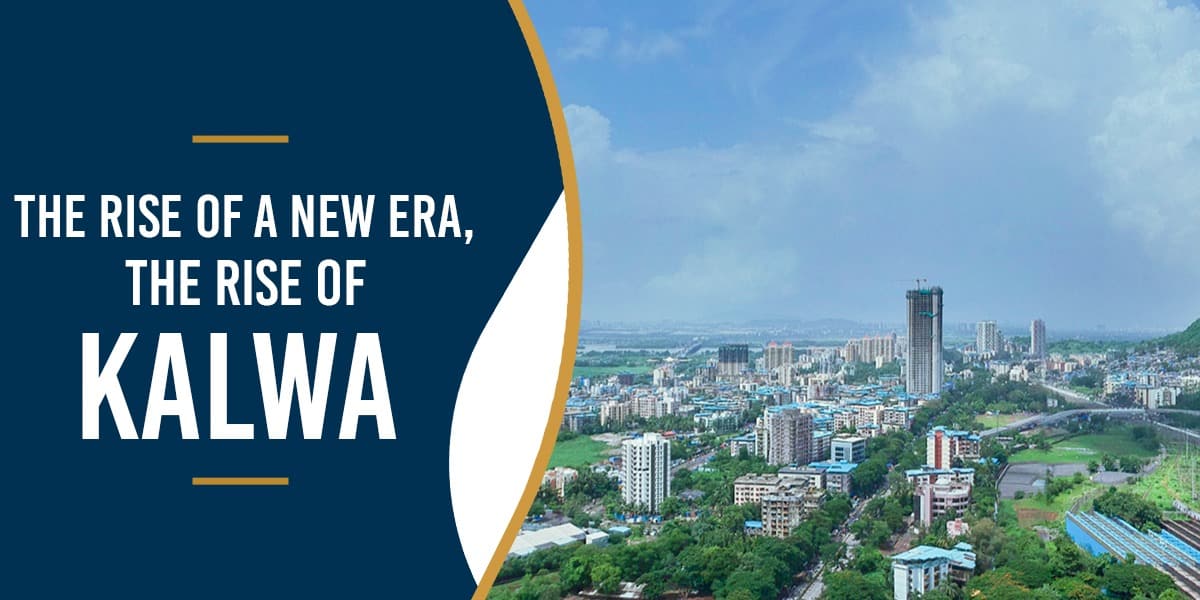 Real Estate Scenario in Nashik
Kalwa has a storied past, a vibrant present, and a bright future. Being seen as Mumbai's relative, outcasted earlier has carved out a place for itself as a prime location. A community is defined by its streets, which reflects in the residents' beliefs, perceptions, and plans for the future. Kalwa makes a lovely collage that depicts the locality's achievements and objectives. While the place is heavily dominated by Maharashtrians, Kalwa is also a great place to learn about various cultures. The streets are the heart of the celebrations and flash a good display during all major festivals. 
Kalwa is a demanding place, you have to love it only then will it love you back. If Mumbai is the city of dreams then Kalwa is the city of reality. Everything associated with this place is real and authentic. What is fascinating is its growth story. From a place, which had intermittent electricity and water supply, Kalwa has become a real estate hub featuring all luxurious amenities. Modern projects have provided facilities never imagined before. These projects feature lush-green gardens, better security and surveillance, a pollution-free environment, and better access to medical aid and healthcare facilities.
Kalwa, like any other rising city, is becoming a metropolis, with residents having enough to enjoy a higher level of living. This route is overflowing with outlets to satisfy the shopaholic in you, from name retailers to local shops. If you're a gourmet, you'll be happy to know that Kalwa is home to some of the city's top Maharashtrian food.
Back in the days when travel was possible only by a train journey, the connectivity was low. With unequipped road infrastructure, traveling from Mumbai to Kalwa was a tedious task. This led to railways as the only option to travel. However now Kalwa is connected to several localities of Mumbai by a well-developed infrastructure. Several flyovers connect Kalwa to various locations in Mumbai. The city's excellent connection via the central and harbour lines has also been a plus.
Kalwa is rapidly expanding, thanks to banks offering affordable home loans and real estate developers building spacious and trendy residences. Recognize that civilizations are founded on the foundation of individuals. When individuals begin to live in close proximity, a market emerges on its own. Kalwa has recently progressed past this stage and is currently competing with Metro cities in terms of living standards. In terms of sheer numbers, the Thane district has grown by 300 percent in the last five years.
If you ask the residents from 20 years ago, the peace and tranquillity provided by the natural environment of Kalwa are no less than that of a hill station. Surrounded by lush trees, chirping birds, and fresh air to breathe has been the perfect haven for most residents for many years. Despite the rapid development in terms of infrastructure, new residential projects, hospitals, schools, and many such amenities, Kalwa still remains pure with nature's touch. Most prestigious residential projects have maintained natural beauty without compromise.

The desire to lead a comfortable, peaceful life has lured many city-goers to the peaceful side of Kalwa. This influx has led to the development of cocooned colonies and apartment complexes that offer beautiful 1 & 2 BHKs in Kalwa. These homes provide one with all modern amenities while being sheltered within nature. 
One of the most prestigious builders, Ashar Group, has their project in Kalwa – Ashar Aria, standing tall at 126 meters, the luxurious project offers many modern amenities with a lavish pool on the 22nd floor and an exclusive rooftop. 
Being one of the fastest development projects in the vicinity, it is well connected with major highways and the upcoming Metro route. But still doesn't compromise on the experience of living close to nature. The mesmerizing views of Parsik hills and Ulhas river flank two sides of the project. Ashar Group is coming up with one more project in Kalwa to offer people modern 1 & 2 BHK homes. Now get ready to indulge and enjoy the life you have always desired and experience the making of Aanewala Kal Wah Hoga!