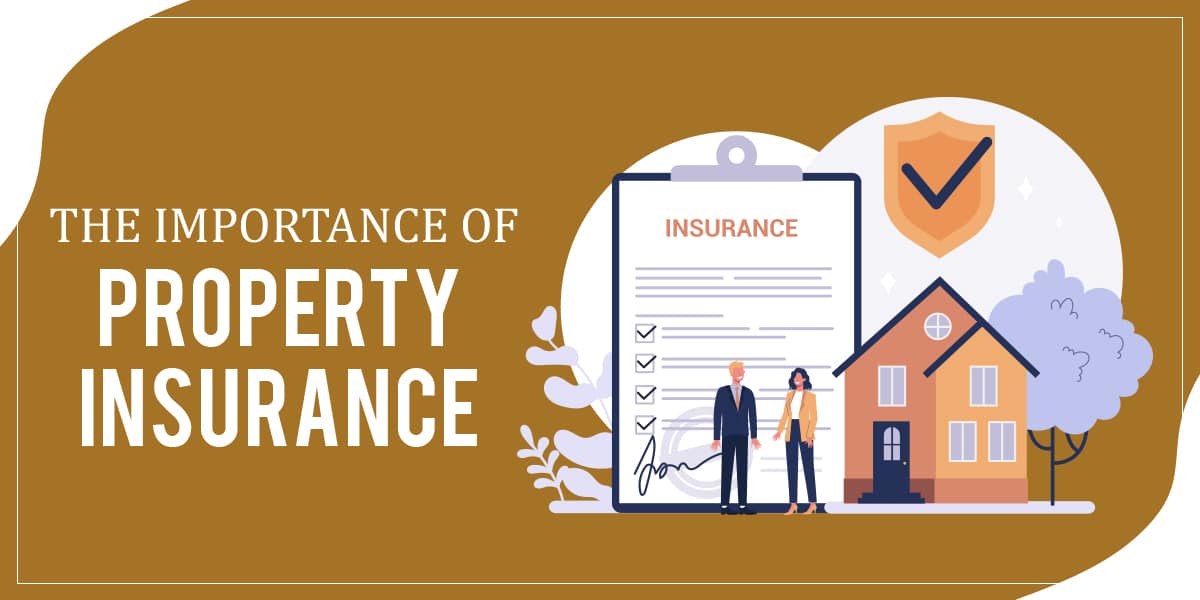 The Importance of Property Insurance
Today, insurance plays an essential role in all of our lives. The fundamental objective behind investing in insurance is to improve your financial status after suffering property/asset losses. You will pay a small amount as a premium to the insurance company, and it assures you compensation for uncertain contingencies in the future.
What is property insurance?
One of the applications of insurance is property insurance. It protects you from loss of or damage to expensive personal property, like a home or a vehicle. Some types of property insurance include flood insurance, renter's insurance, insurance for homeowners, and auto insurance.
Property insurance is in the form of a written contract, referred to as a 'policy'. It is a legal document that binds the insurance company and the policyholder (you).
You, the policyholder, have to pay a small amount, referred to as a premium, to the insurance company to acquire compensation if there is any damage or mishap to your property.
The nature of the damage and losses covered by the insurer will be there in the contract; therefore, you must go through the fine print of any policy thoroughly before narrowing it down to the choice of an insurance company.
The market is replete with the number of insurance companies providing competitive coverage. To make a wise investment, you have to make a comparative analysis of different policies offered by insurance companies.
For whom is it applicable?
Property insurance is for anyone who owns a costly, premium property of immense value. You are forced most of the times either by mortgage contract or law to maintain property insurance. For instance, all the states of India mandate drivers to carry motor vehicle insurance, typically in the form of liability insurance.
Home insurance plans offer coverage of the liabilities that arise out of damages to the house and/or to the contents due to man-made reasons like loot, demolition, etc. There are many salient features of a home insurance policy and its coverages that you can take advantage but first, know their offerings.
Many people are misguided about the coverage in property insurance. Initially, look at the conditions not covered by property insurance:
Earthquake
Flood damage
Mould
Maintenance damage (electrical wiring, worn-out plumbing, roofing, heating units, etc.)
Sewer back-up
Policies are usually composed of contingencies that are 'sudden and unexpected". A leak that occurred over several months would not be covered. Also, a roof that caves in from age rather than weather will not be covered.
Property insurance is for two kinds of coverage: Hazards and Liability.
Hazard insurance provides cover against damages that may occur because of theft, vandalism, fire, and other mishaps. It could offer cash value or the replacement value.
Liability insurance offers covers against accidents that may occur on the property. For instance, there is coverage of medical bills of a person injured while working on your property.
Check whether the insurer offers cash value compensation or the replacement value.
For protecting jewellery, you need to include a floater, an add-on to your primary policy.
Certain premium factors may impact insurance:

Do you live in an area plagued by hurricanes and tornadoes?
Are you a smoker?
What is your credit score?
Do you own a swimming pool?
You may be at high risk because of these factors.
Based on these, the insurance company will charge you accordingly.

Steer clear of insurers offering rock bottom rates. Check the reputation of the company and don't take the word of its sales personnel.
These are some beneficial facts on property insurance. It will help you understand the nature of these policies and give you in-depth information to make a sound decision while choosing the right policy suiting your requirements.
Disclaimer: The views expressed above are for informational purposes only based on industry reports and related news stories. Ashar Group does not guarantee the accuracy, completeness, or reliability of the information and shall not be held responsible for any action taken based on the published information.