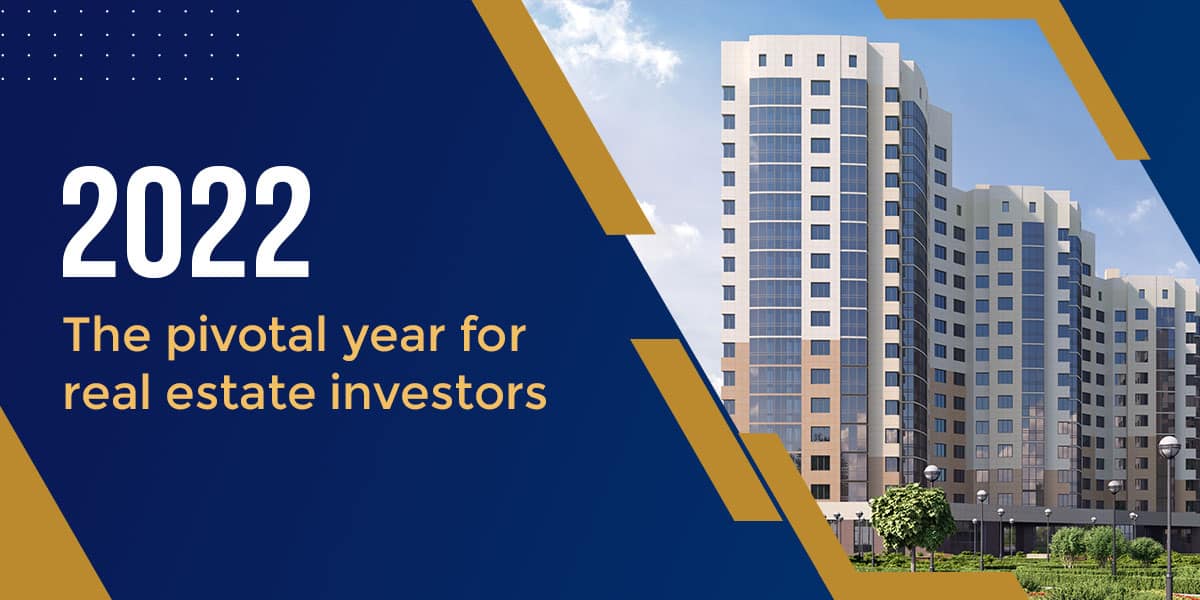 Real Estate Scenario in Nashik
Real estate has traditionally been seen as a sound long-term investment. This is due to the fact that housing values have a propensity to climb over time. These increases are also typically more than inflation, implying that investors are making money. The world, especially global markets, were, however, rocked by the pandemic that swept the globe. It has had a significant impact on various industries, and investors are correct in being wary about investing.
The good news is that home prices appear to be steadily increasing. Property values increased by 22% in 2021, according to records. In 2022, India's real estate sector is seeing powerful growth in demand, which is likely to continue throughout the year. The real estate industry's entire market forecast is good, from commercial areas to residential markets.
Safeguarded Interests 
In addition to this, the RERA Act was enacted by the government to defend and safeguard the rights of home buyers and ensure that they are not exploited by developers or builders.
RERA has specified certain building and development criteria for real estate that will increase the transparency of real estate transactions. It has given home buyers several rights and established specific laws and regulations that must be followed by all builders and developers. In addition, the RERA Act requires each state to establish a Real Estate Authority and an Appellate Tribunal. The property buyer can file a complaint with this organisation if the builder/developer violates the law in any way.
Increase in demand for peaceful localities 
The decision to invest in real estate is both financially and emotionally challenging. Whatever the case may be If a property is purchased for the purpose of living in the short term, the aspect of return on investment and price appreciation is always there in the minds of the investors. First-time investors aren't passing up this opportunity because of the attractive and reasonable real estate prices. 
While investors have always had a keen interest in Mumbai City, given the booming rates and the already overcrowded city, property purchasers are actively researching choices in nearby districts rather than investing in megacities. Because investment in these locations is quite affordable, the prospect of a high return on investment is drawing investors from all over the world. Thane, Mulund, and Kalwa are proving to be the top three locations for home buyers. 
Thane is a self-contained neighbourhood with excellent access to the rest of the city. It combines the best of both worlds in terms of low-cost housing and a high-end lifestyle for homebuyers. Because of its accessibility, infrastructure, lifestyle, an influx of office spaces, amenities, and affordable housing, Thane is a successful real estate market and hence, buyers are keen on procuring these 1 BHK Flats in Thane.
The Kalwa real estate market is also booming and is home to various real estate developers who are offering 1 BHK flats. People invest in 1 BHK in Kalwa for a variety of reasons, including its proximity to Navi Mumbai, central Mumbai, and the western suburbs.
Mulund was once an industrial centre, but the region is now dominated by skyscrapers, premium residential complexes, and shopping malls. It is a hotspot for real estate investments that are growing at a rapid pace and hence the demand for a 1 BHK Flat in Mulund is high.
The Pandemic Impact
Despite the threat of a pandemic, the sector remained resilient and grew steadily in 2021. For a time, India's first wave of Covid-19 brought the industry to a halt. However, by the fourth quarter of 2020, the market has begun to pick up speed, owing in part to increased demand for residential space. Residential sales increased by 65 percent on a sequential basis in Q3 2021, according to a JLL report. Low-interest rates, along with duty waivers (in some jurisdictions), realistic property prices, and appealing offers, will assist the business, resulting in cheap synergies.
The real estate index has grown by 75% in the last year and is the second-best performing sector index, outperforming the benchmark index Nifty50 by a wide margin. Real estate has not only made a comeback but is likely to thrive in the coming year, thanks to historically low loan rates and temporary stamp cuts.
Waiver in Fees
In the residential segment, India's real estate sector is expected to rise by roughly 5% in capital value by 2022. According to some estimates, sales momentum will pick up in 2022 as prospective homebuyers continue to favour larger homes with more facilities, and attractive pricing will keep them interested in closing transactions. According to real estate analysts, now is the finest time in a decade to invest in real estate. With costs at their lowest and a supportive financing arrangement, there should be no more hesitation in making a purchase. 
Demand for Rentals
With office employment restarting, the commercial sector is on a rebound and the increase in rental properties is also on a steady rise. While most people are moving back to the city to resume work and hence looking for rental properties, a section of the audience is also moving towards quieter locations that offer multiple facilities. This demand for rental spaces is coaxing buyers to invest in second homes. 
To summarise, the real estate industry is flourishing, and the current market conditions are making it even more appealing. Waiting and watching were appropriate during the outbreak, but it is no longer prudent. Take advantage of low-interest rates, tempting schemes, and fantastic new designs to purchase a home. 2022 is the year when incredible possibilities turn into incredible choices!