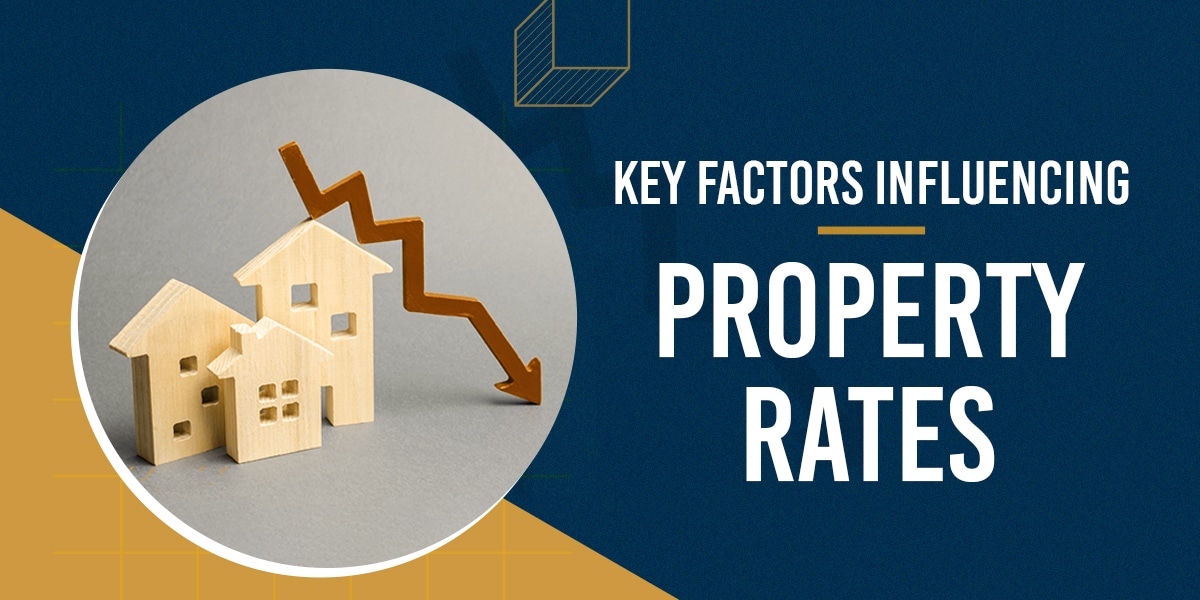 Real Estate Scenario in Nashik
Knowing the worth of a property is vital if you want to buy one or sell the one you already own. Knowing what elements influence this value is extremely beneficial since it makes predicting the cost of a property quite simple at any given point of time.
Demand and supply have always been the major drivers of price. High demand and low supply leads to high prices, whereas low demand with high supply leads to low prices. As property availability decreases, the cost of existing available property increases. The reputation of a location in terms of people wanting to live there, when combined with a rise in the number of occupants belonging in a certain area, boosts its cost.
Let's take a look at the factors that influence the value of property rates:
Location:
Properties located in commercial areas have a higher market value than their residential counterparts. Brokers frequently quote greater prices for buildings in well-developed and approved colonies and areas than for those in less-developed and emerging places. Similarly, buildings developed on freehold ground attract a higher price than those constructed on leased land. When looking to buy a flat in any place, always pay close attention to the infrastructure of the neighbourhood. A place with a logically good infrastructure appears to have a better chance of being chosen by the buyer. In the same way, the value of real estate increases. Conveniences such as accessibility to major highways, closeness to schools, hospitals, stores, markets, and planned metro rail, among other factors, all contribute to higher land pricing.
Infrastructure Development & Amenities:
Property valuations are higher for properties with better infrastructure and modern amenities than for properties that lack proper electric connections, telephone lines, water sewerage facilities, and all other infrastructure such as community centres, children's parks, swimming pools, gymnasiums, parking lots, or general stores. Property value is determined by the availability of essentials and amenities associated with pleasant living. Infrastructure development is the most important factor influencing real estate in India.
Connectivity is one of the most critical needs for investors when investing. This leads to the idea that property near entertainment hubs, medical facilities, educational institutions, retail markets, and corporate areas, as well as other day-to-day amenities, is valued higher.
The presence of well developed roads, airports, flyovers, bus terminals, and other amenities in the neighbourhood also increases property rates and demand.
Customization of flats:
When developers customise residential flats to meet the needs of homebuyers, the real estate price rises. For example, some buyers may want large porches or verandahs attached to their halls or bedrooms, modular kitchens, heat-resistant floors, or other unique changes.
Floor Level:
Air, light, ventilation, scenic views, lift availability, etc are major factors that contribute to flats on varying floor levels. Flats on higher floors in premium residencies usually have a higher rate as compared to those on lower floors.
As a result, the total value charged to the flat buyer increases in price. Every buyer should examine these drivers before deciding on their home purchase options to receive a fair assessment of the house that intrigues them. Better profits, painless liquidity, and lucrative investment can all be the result of careful investigation and research.
With over 2 decades of real estate experience, Ashar Group has invested in meticulous research and execution for all their projects. This is to ensure that property buyers need look elsewhere to fulfil their dream of a home complete with amenities, infrastructure, and a lifestyle.